Berlin (Caspar)
Pedigree
Cassini I × Estia × Caretino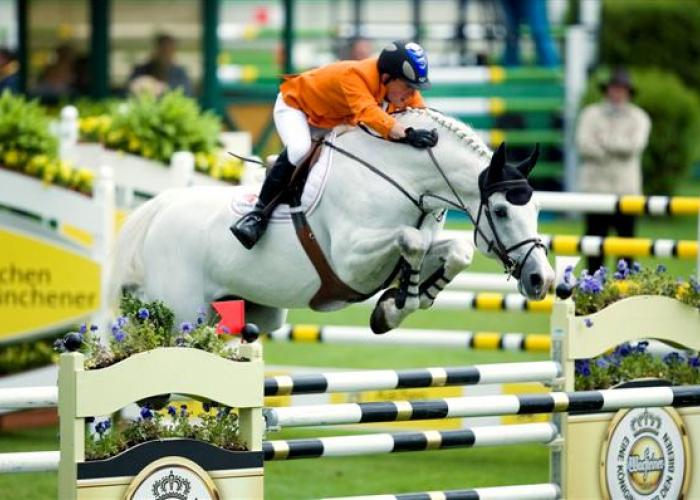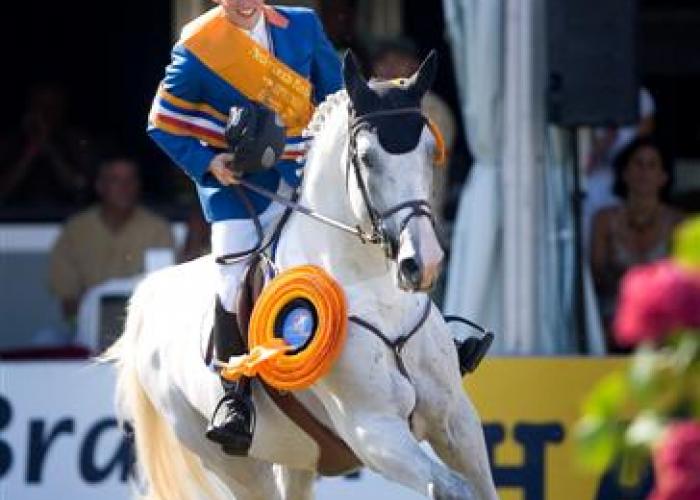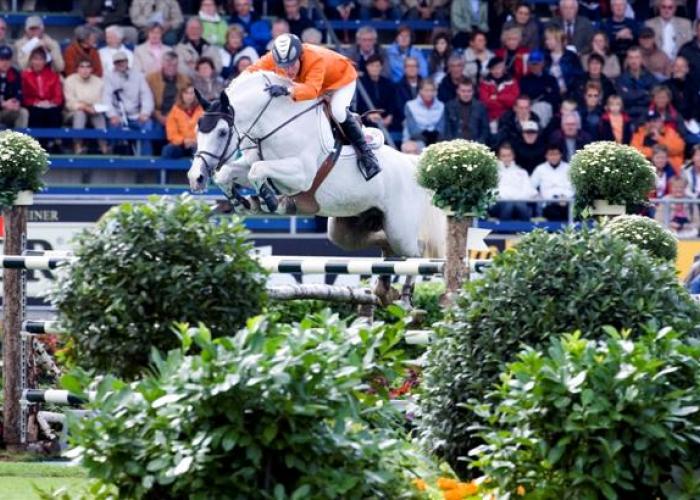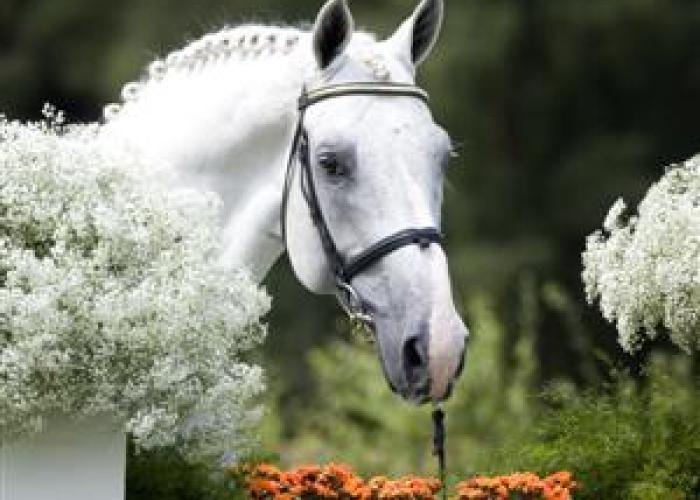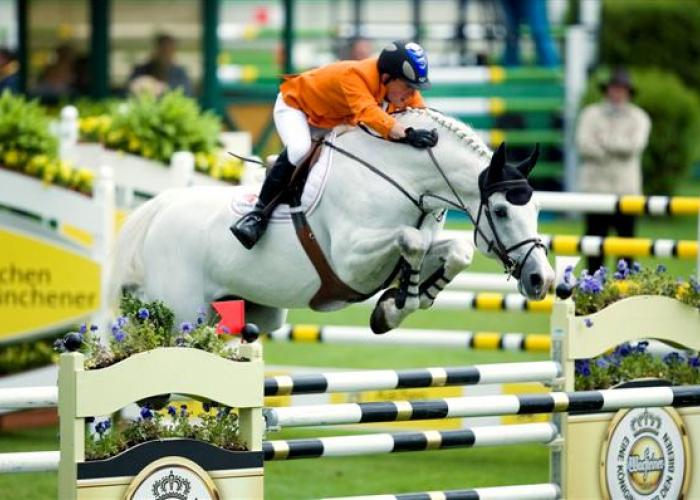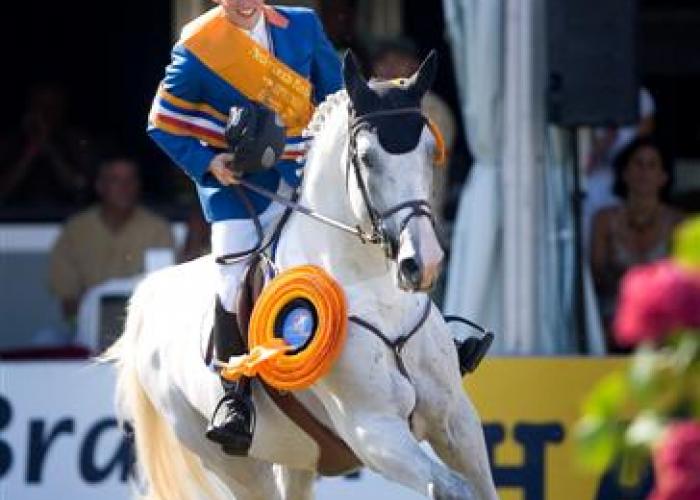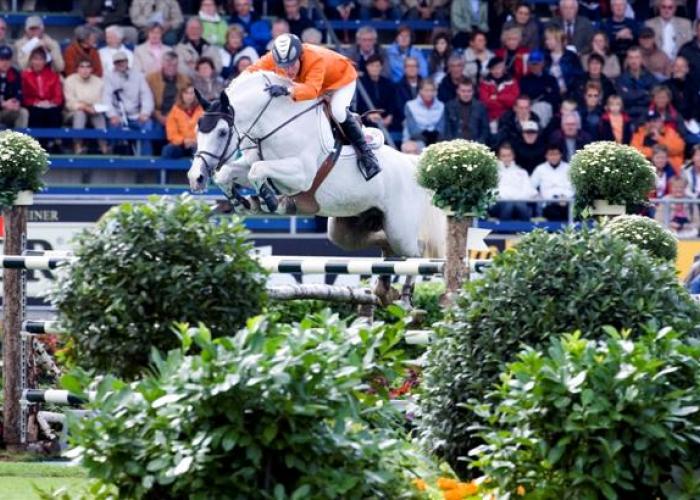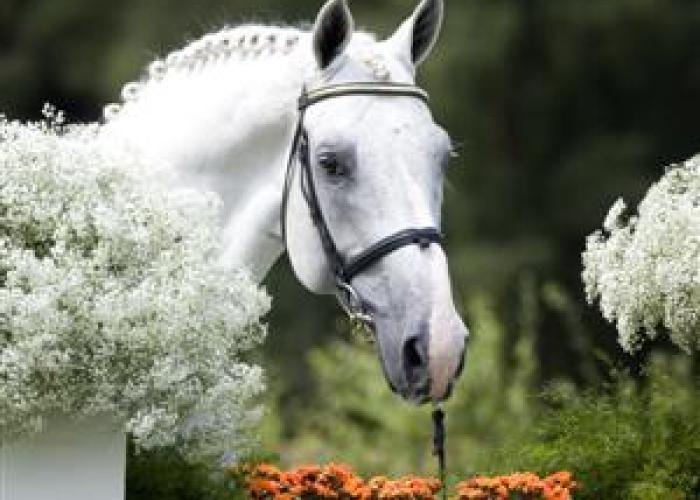 Description

The great grey stallion Berlin was very athletic, beautiful and had a lot of scope. Even in his old age he was very charismatic. He had good legs, a beautiful eye and passes good movements to his offspring. Berlin passed away in 2020.
Berlin has a superb pedigree.
Berlin's father Cassini I was in sport very successful with the German/Dutch international Franke Sloothaak. They won several Grand Prix like f.e. at CHampion Gelderland, and at CSI Modena.
Cassini's father Capitol I had a lot of influence on the breeding of sport horses worldwide. Except for Cassini I he also fathered famous stallions like Carthago Z, Cardento, Calato, Cassini II and Indoctro.
Cassini's mother Wisma originates from stamm 3389. Not only full brother Cassini II, and the approved half-brother Clarimo, but also Caleri (s. Calido I), Cassaro (s. Coronado) and Lovari (s. Lasino) coming from this stamm have been approved.
Berlin's mother Estia (s. Caretino) is also very interesting regarding sports seeing her own career and pedigree . She herself acted in international show jumping with Aloïs Pollmann-Schweckhorst and Marc Wirths. Pollmann-Schweckhorst was also riding her grandmother Ostia. The show jumping horses Crocodile Dandy (Alison Firestone) and Feodora (Fritz Fervers) also originate from her stamm 890



In November 1997 Berlin, as an unlicensed stallion, had a good test in Adelheidsdorf; in the jumping index he reached a score of 133.21 points and was placed second in this discipline just behind the now also famous Acorado. In March 2003 Berlin was approved in the Netherlands (KWPN) and in January 2005 he was approved in Oldenburg (this time under his former name Caspar). Being part of the Dutch showjumping teams winning gold at the W.C. in 2006 (Aachen) and at the E.C. in 2007 (Mannheim), made the eyes of the world focus on Berlin and Gerco Schröder. With the victory at the World Championships his permanent approval by Holstein, his studbook of birth, was reached.
Some other results of Berlin and Gerco Schröder: Dutch Champion in 2006, 1st in Grand Prix La Coruña 2006, 1st in Grand Prix Verona 2004, 2nd in Super League Barcelona and 2nd in Grand Prix Helsinki.

Berlin's offspring is performing well on international level, there are too many to mention. Are you curious for some examples? Check Offspring of Berlin.
Berlin (Caspar)
Cassini I
Capitol I
Capitano
Corporal
Retina
Folia
Maximus
Vase
Wisma
Carletto II
Cor de la Bryere
Deka
Prisma
Mahmud
Cerena
Estia
Caretino
Caletto II
Cor de la Bryere
Deka
Isidor
Metellus
Corbala
Vardana
Fernando
Farnese
Coconella
Ostia
Freeman XX
Bizarre